Cora

Beattie
Psychotherapy and Counselling

People come to therapy for many different reasons; whatever your reason, therapy is a unique experience. It can offer you an environment where you begin to make sense of your experiences, both past and present, and discover how you feel about them.
I like to create a space that is both safe and supportive and work collaboratively with my clients. Together we explore what has brought you to therapy, talk about what you're going through and begin to make sense of how things are for you. Talking together allows us to consider different perspectives, other choices that might be available to you.
There's no agenda, no assumption or judgement on what you want to talk about. Sometimes the process is challenging, but as we begin to make sense of things, we can explore ways that will help you to move forward in your life.
I am an integrative therapist who draws on the approaches of psychodynamic and humanistic theories. This means we are able to explore patterns of behaviour that may have possible links to the past alongside what is happening in your life in the here and now.

Starting Point
An initial session when you will have the opportunity to talk about what's on your mind and what you hope to gain from therapy.
Continuing On
We would meet the same time each week and sessions would last for 50mins.

For how long?
There is no limit on the number of sessions offered and we would review this, together, periodically.
Qualifications
MA Integrative Counselling & Psychotherapy, Roehampton University
MPhil Conflict Management
Place2Be Level 2 Counselling Skills for Working with Children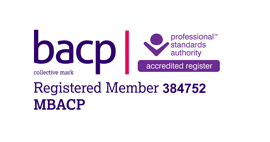 Contact Me
"The meeting of two personalities is like the contact of two chemical substances:
if there is any reaction, both are transformed."
Jung

Back to top